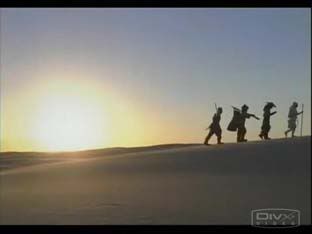 Official Website:
http://wwwz.fujitv.co.jp/gokuu/index2.html
Saiyuuki
starts January 9th, 2006. Adapted from the famous Chinese legend,
Xi You Ji
(Journey To The West).
Saiyuuki airs on FujiTV, every Monday 9 PM, the primetime slot. Usually this slot is for romance dramas predicted would be a trend and hit high ratings. However, lately FujiTV dramas has been overshadowed by TBS and NTV dramas. So they're trying something different this time for the primetime slot, with a drama that can be enjoyed by the young and the old. Kids, parents, adults!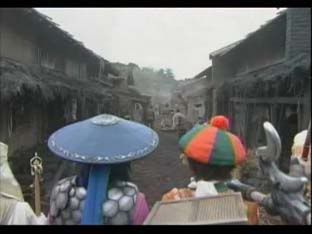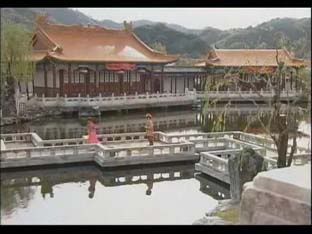 Back in 1978-1980, NTV once aired the serial
Saiyuuki
, which was a big hit and it even once hit 50s% ratings. Perhaps, FujiTV is trying to revive this legend story in Japan, and repeat the hot ratings history, with the use of a modern technology touch this time.
Why would
Japan
adapted a
Chinese
legend as a live-action drama series? Apparently, it is not something weird anymore. Because Japan has high interest with this legend since long time ago. It has been adapted over and over to dramas, animations and comics by Japan.
An interesting note, that Japan has made the move FIRST before China itself. NTV produced the big hit Saiyuuki series in 1978-1980, while China produced it's own big hit live-action series of Xi You Ji in 1986.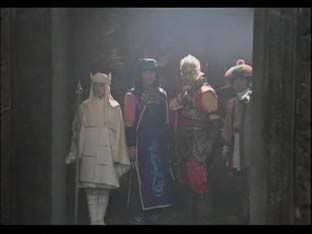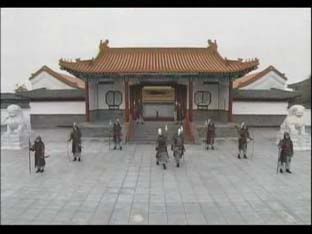 So far, there has been 3 drama serials and 1 drama special of Saiyuuki made by Japan. So, the Saiyuuki airing this season, would be the 5th generation of the live-action Japanese adaptation.
The popular animation series titled
Dragon Ball
, was inspired by this legend, the main character even has the same name, Son Gokuu. There is another animation series loosely adapted from the legend, titled
Gensou Maden Saiyuuki
.
Introduction
Xi You Ji
(Journey To The West) is the title to a Chinese classical novel that remains highly popular even to this day. Originally published anonymously in the 1590s during the Ming dynasty, and even though no direct evidence of its authorship survives, it is traditionally ascribed to the scholar Wu Cheng'en.
The novel tells of a fictionalized and mythologized version of the Buddhist monk Xuanzang's (also named Tripitaka, Japanese: Sanzo) pilgrimage to India in order to obtain religious texts called Sutras. In light of this quest called upon by the Bodhisattva Guan Yin, on instruction from the Gautama Buddha, the monk has been assigned three guardians or protectors in the form of disciples: Sun Wukong (Son Gokuu), The Monkey King. Zhu Bajie (Cho Hakkai), The Pig Monster and Sha Wujing (Sagojo), The Water Demon. Together with a dragon prince who acts as Xuanzang's horse mount. All four characters have agreed to help the Buddhist monk as an atonement for past sins. The pilgrims undergo 81 calamities of all sorts before safely transporting the sutras from India to their place in capital Chang'an.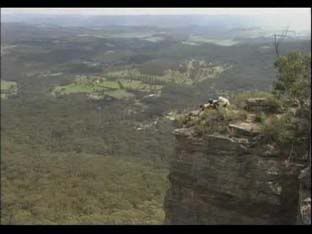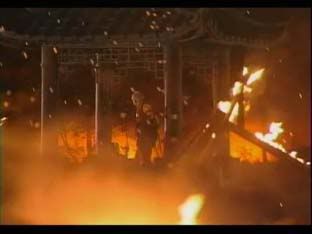 The opening chapters of the novel recount the earlier exploits of Sun Wukong (Son Gokuu), a monkey born from stone and who learns the art of fighting. It culminates in his rebellion against Heaven, when the Gautama Buddha manages to trap him under a mountain for five hundred years.
The Bodhisattva Guan Yin, acting on the instructions of the Buddha, goes to Tang China to appoint someone to take the sutras back to the East. Part of the story here also relates to how Xuanzang (Sanzo) becomes a monk and comes about being sent on this pilgrimage by the Tang emperor Li Shimin, who had previously escaped death with the help of an underworld official. She finds three willing disciples for the monk, who agrees to help out Xuanzang to atone for their sins, as well as a dragon prince who goes in the guise of white horse.
Throughout the journey, these four brave travelers have to fend off attacks from various monsters and spirits. Some came in search of immortality which is obtainable by eating the flesh of the holy monk; whilst others want to hinder the pilgrimage. All three in particular Sun Wukong (Son Gokuu) have to use all their abilities and connections to defeat formidable enemies which include the Bull Demon King, the Iron Fan Princess, and even an indistinguishable imitation of Sun Wukong (Son Gokuu) himself. The demons on the later parts of the journey include spider-women who spin webs from their navels, a pride of lion monsters, the white-bone demon with shape-shifting powers, and a terrible female spirit who carries Xuanzang (Sanzo) down into her bottomless cave to marry him.
The pilgrimage took an arduous seven years to complete, after which each traveler is commended to higher posts, with Sun (Son) and Xuanzang (Sanzo) achieving Buddhahood.
Source:
WikiPedia
Scriptwriter
The scriptwriter for FujiTV's Saiyuuki is
Yuji Sakamoto
.
He is the one who has written the big hit dramas: Tokyo Love Story (1991), Itoshi Kimi e (2004), Sekai no Chuushin de, Ai wo Sakebu (2004), and Last Christmas (2004).
He also written the not-so big dramas: Hatachi no Yakusoku (1992 - Goro Inagaki, Riho Makise), Love Quotient ~3rd Story~ (2002), Remote (2002 - Koichi Dohmoto, Kyoko Fukada), and Anata no Tonari ni Dareka iru/There's Someone Watching (2003 - Yusuke Santamaria, Yui Natsukawa).
Casts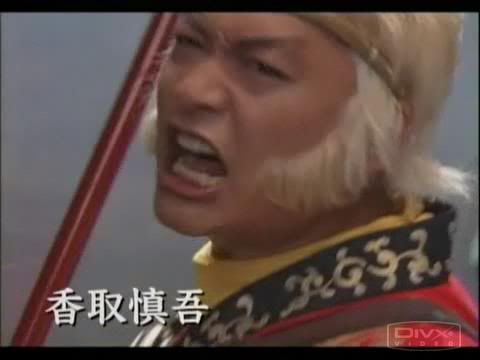 Shingo Katori as Son Gokuu, The Monkey King
. Despite of what he said after filming Shinsengumi, that he would never ever again do a taiga dorama, because it was really hard and tiring, however he accept this offer. I guess, he just cannot resist the role of Son Gokuu, since he is a fan of Dragon Ball's Son Gokuu and a die-hard fan of Dragon Ball manga and animation.
Thus, he is really pleased to act the role of this Son Gokuu. He's pretty confident that he will be able to portray the role well. For the action scenes, Shingo has started to do routine physical exercises. This dorama will use many CG effects. The filming of this dorama has already started since October, much earlier than the other Winter dramas, due to the many filming locations (including Australia and Europe).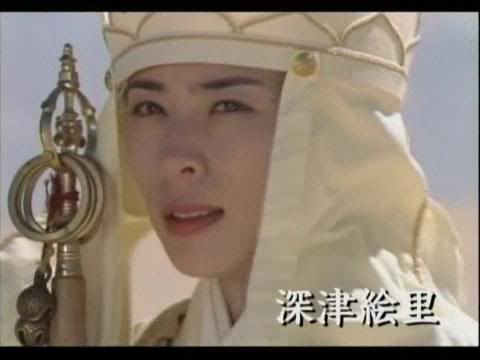 Eri Fukatsu as Sanzohoshi, The Priest
. Japan has mostly casted female actress to portray this role, I guess because of the priest's soft and gentle character? She really has shaved her head bald for the role of Sanzo. Fukatsu's willingness to take on this role is said to be due to the flop of
Slow Dance
and as a sign that she takes responsibility for this matter.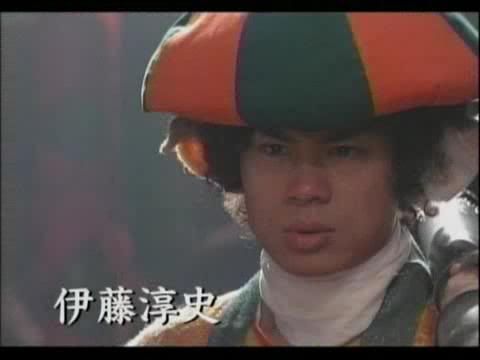 Atsushi Ito as Cho Hakkai, The Pig Monster
. He will play a slimmer version of Cho Hakkai as compared to his predecessors and the focus is to create a cuter image of this character.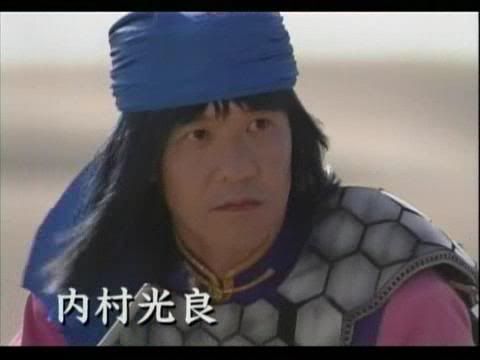 Teruyoshi Uchimura as Sagojo, The Water Demon(

Kappa

).
In the original novel, he's a calm person who is not interested in women. But in this adaptation, the new Sagojo will become one who hankers after beauties. This is the first time in 5 years that Uchimura is appearing in a FujiTV drama since his last appearance in "Bus Stop" with Iijima Naoko.
Special Guest Appearances
According to Gendai Net, other SMAP members will also appear as special guests in the order of Takuya Kimura - Masahiro Nakai - Tsuyoshi Kusanagi - Goro Inagaki.
As far as I remember, it has been 9 years since all SMAP members guests in one SMAP member's dorama. It was in Kusanagi's
Ii Hito
, all 3 members of SMAP appeared in different episodes, except Goro Inagaki.
Takuya Kimura
is confirmed will appear in Saiyuuki's first episode. Let's just hope the others' appearances won't be cancelled.
_________________
"Let's create a world without war together"